RICOH GR IIIx Urban Edition Special Limited Kit
GR IIIx Urban Edition - Special Limited Kit
Inspired by the asphalt of big-city streets, and the lights of the sky and neon that reflect in them, the RICOH GR IIIx ""Urban Edition"" is offered in a metallic gray body color. This elaborately designed surface not only looks particularly classy, it also ensures a pleasant and secure grip feeling. In addition to the special housing color, the blue lens ring is an external feature of this series.
The GR IIIx Urban Edition, is offered as a Special Limited Kit in an edition of 2,000 pieces worldwide.
It includes, in addition to the camera in the special body finish, a blue lens ring, a leather wrist strap with a blue application and a black metal hot shoe cover with the engraving: ""Since 1996""."
Along with the RICOH GR IIIx "Urban Edition", there will also be a number of feature changes.
Snap Distance Priority
Newly added Snap Distance Priority in Exposure mode. By selecting the snap shooting distance and DOF in advance, just by selecting this mode you can instantly recall this setting. When the DOF 3 is selected, the aperture is set to nearly pan focus so you can release the shutter right away."

Auto-area AF (Center)
Newly added Auto-area AF (Center) in Focus mode. By selecting this mode, this will automatically focus mainly the center area (nine areas), which is useful not to focus the surroundings such as the ground in front."
Memory Lock
In shutter button setting, "Enable AF " is added. This setting will let you lock the AF only when half pressing the shutter button.

Editing functions by pressing on the touch display.
Long tap the monitor during playback which activates the Playback Setting Menu."

Special power-off display
The Urban Edition features a special power-off graphic with a street-like texture on the background with the GR IIIx Urban Edition logo.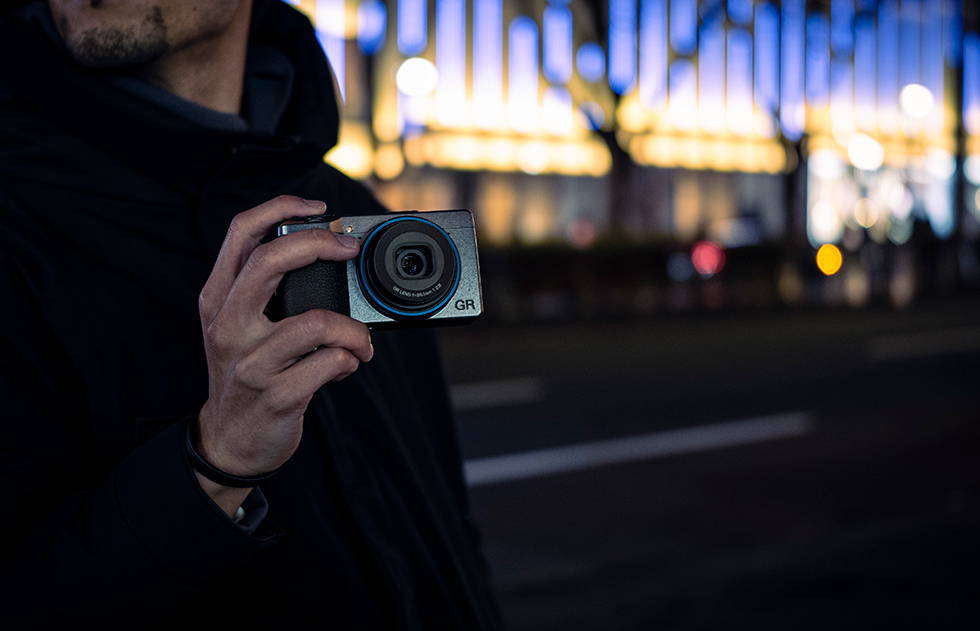 To secure one of the RICOH GR IIIx "Urban Edition" Special Limited Kit, limited to 2,000 worldwide, take advantage of the pre-order option right now for delivery at the end of April!
---